AGFA (Violet, Thermal, UV, Analog, Chem Free)

One of leaders in the graphic Art industry, with a full range of consumables , covering every need.
Thermal Plates
Violet Plates
Chem Free Plates
Films
Chemicals
Gums

Kodak (Violet, Thermal)

Increase your productivity , with one of the leading companies in the field of graphic arts
 Thermal Plates
Analogue printing plates
Violet Plates
IBF (Violet Chem Free)

IBF can offer top quality results, when it comes to presensitized positive and negative aluminium plates for sheet-fed and web offset presses, thermal plates for Computer -To – Plate systems, double-sided positive and negative offset plates
Wifac (Thermal, UV, Analog)

The Wifac Group was founded over 100 years ago and holds an excellent reputation in the international graphic arts industry. Wifac International is committed to deliver value today and in the future, with a constantly expanding product portfolio from Wifac B.V. and Wifac International.
Abezeta (Thermal, UV, Analog)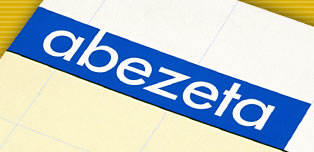 After more than 40 years of experience in the international market, ABEZETA, S.A. has become a worldwide reference in manufacturing, supplying and marketing of products for the Graphic Arts industry.